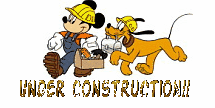 One of my most favorite video game series of all time!!
My Favorite Pokemon from Each Generation
Kanto
Johto
Hoenn
Sinnoh
Unova
Kalos
Alola
Galar
Mega Evolutions
This is a paragraph! Here's how you make a link: Neocities.
Here's how you can make bold and italic text.
Here's how you can add an image:

Here's how to make a list:
First thing
Second thing
Third thing
To learn more HTML/CSS, check out these tutorials!